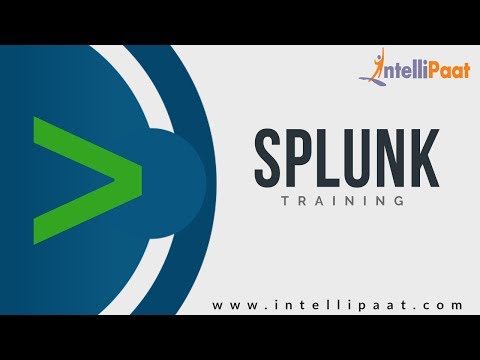 Splunk Developer & Admin Certification Training
Having Splunk Developer Certification will definitely help professionals to fetch highly paid jobs across the world.
Splunk is one of the popular analytics, monitoring and data visualization tools used by most of the corporations across the globe. Having a training and certification in Splunk will help you to grab highly paid Splunk Admin/Developer jobs. Splunk training also empowers professionals to perform well and workout strategies for organizations looking to solve data analytics issues of any dimension. The best part is that one can easily implement Splunk after taking a certification. It is easy to understand and you will become an asset to the organization you serve.
Save Up to 40% Offer! Course prices on greycampus.com are going to increase by up to 40% w.e.f. January 2018. Beat the price increment by reserving your seat before midnight, 31 December, 2017.
PDHengineer.com offers courses and webinars in a wide range of subjects for you to choose from. It is to the credit of PDHengineers that none of their courses or webinars has ever been rejected by any of the state licencing boards
Who should learn Splunk Developer course?
IT Operations, IT Monitoring and IT Support professionals
Data Center teams
Developers
Data Analysts
Programmers who want to gain knowledge of Splunk development for creating apps and dashboards.
Prerequisites for learning Splunk certification course online
There are no pre-requisites for learning Splunk course. However, it is an ideal course for professionals from IT Operations and analytics domain.
Edureka
Splunk certification training from edureka covers both Admin and Developer responsibilities that are essential for a Splunk Expert. This course helps you to understand various concepts such as Configuration, Clustering, Search, Alerts and Dashboards Creation. The best part is you get to work on real-life use-cases and to implement all the above concepts.
Key features of Splunk course from edureka
Instructor-led live online classes or Instructor-led Sessions accounts for 18 Hours/ Weekend Class: 6 sessions each of 3 hours
Real-life Case Studies and live project based on real-time cases where you can implement concepts and tools of Splunk
You get to do Assignments after every session and you will have to complete before the next session. This will help you to grasp all the concepts while you study the theory part. It will also help you to implement whatever you learnt while working in your organization
Lifetime Access to all study materials, videos, presentations, class recordings, quizzes and other contents
24 x 7 Expert Support from the edureka team and they help you solve all the queries on time
Certification as soon as you complete the course, however you need to do your project well. An expert panel will review your performance and award you the certificate of completion.
Edureka has a community forum where all the customers can interact, share knowledge, and learn more
Splunk course curriculum – edureka online training
Splunk Basics
Licensing and Configuration Files
Managing Users, Indexes
Splunk Admin Roles and Clustering
Splunk Search Commands and Reporting Commands
Deployment Process, Alerts, Tags and Event Types
Analyzing & Calculating Results
Fields Extraction and Lookups
Splunk Visualizations
Reports and Dashboards
Edureka Customer reviews
" Splunk course was enormously a great experience from edureka. Instructor educated all the concepts methodically and he has profound knowledge. He was ready to clarify all the doubts and answered all my questions on time. The support team at Edureka is simply doing a great job. Totally had a great time doing the course. "
"It was a very good experience learning Splunk from Edureka. The staffs are trained professionals with industrial experience. They are down to earth and are ready to clear even smallest of the doubts. They concentrate on practical rather than theory. This helps to learn all the concepts and to implement it when the time comes. The project work was also a great experience in all together."
Intellipaat
Intellipaat offers certification training in Splunk and they follow a highly structured approach in teaching their students. This training includes various concepts such as Splunk architecture, searching, analyzing, and monitoring. In addition, you also get to understand concepts such as visualizing machine-generated data, working with alerts, tags, lookups, and events and that too with the help of real-world business projects. The training is conducted by experienced professionals, who have hands-on experience in Splunk developer and administration concepts. Intellipaat is one of the best institutes that offer a comprehensive learning experience to all the students across the globe.
Key features of Splunk course from Intellipaat
Total Course Duration accounts for 24 Hrs instructor-led live classes
Hands-On Exercise And Project Work that accounts for a total of 40 Hrs
Lifetime access to course content
24 X 7 Support and assistance for the clients
Course completion certificate and job assistance for all its students
Splunk training curriculum at Intellipaat
Fundamentals and architecture of Splunk
search applications in Splunk
Splunk enterprise security
Splunk cloud and log management
Data analytics
Splunk reports and charts
Splunk syslog and syslog server
Formatting through Splunk
Data enrichment, Splunk monitoring and Splunk lookups
Intellipaat Customer reviews
"The Splunk course from Intellipaat is quite amazing. They make it so easy to learn as their content are highly structured and the faculties have insightful experience. They deliver all the concepts with timing and they even provide real-time examples so that we can understand better. The fees for this course are also affordable and quite economical compared to other places."
"I love the way they teach and I was able to learn from the convenience of my home. I did not have to take leave from my office, instead completed the course within a short period."
Conclusion
The world is flooded with numerous technologies and the businesses are changing in a rapid manner. Most of the companies are on the lookout for the ideal tool that can help them to perform better and satisfy customer needs. Consumer behaviours are something crucial for every business and understanding the same will play a vital role in the success and future of any organization. Splunk is a tool that helps to track customer data and behaviour. Having Splunk Certification will definitely help professionals to fetch highly paid jobs across the world. You can enroll yourself to anyone of the above online courses and make your future bright.
Summary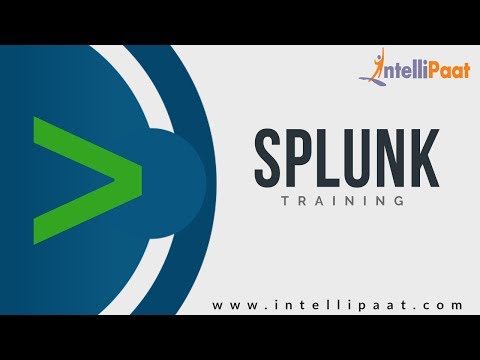 Author Rating
Brand Name
Brain4ce Education Solutions Pvt. Ltd.
Product Name
Splunk Developer & Admin Certification Training
Price
Product Availability