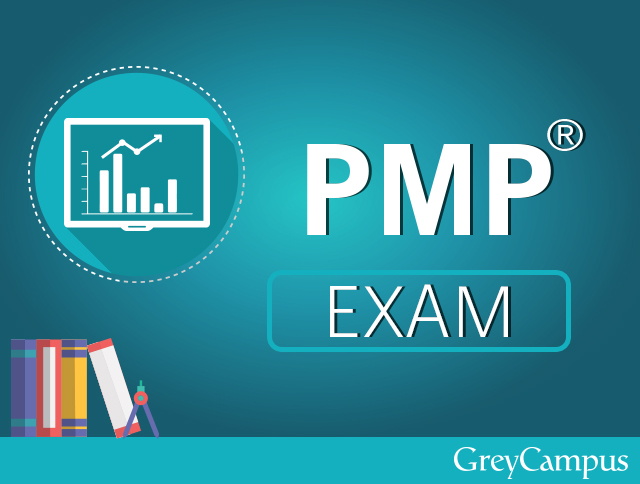 PMP Project Management Training
PMP is an endorsement and a real backup for a project manager. Having this certification is more than enough to show your in-depth knowledge about project management at a global level.
Want to direct and lead various projects at your organization like a pro? Then here is the best tool that might help you achieve your goals. Heard about PMP certification? In this article we will discuss about "PMP project management training" an online certification program offered by GreyCampus.
PMP certification is the most wanted and considered to be industry recognized credential for project managers around the globe. Having a PMP certification simply implies that you have enough experience, education, dexterity and competency to head any sort of task. This certification is the most hunted one and it is administered by PROJECT MANAGEMENT INSTITITUE (PMI), USA.
Why PMP certification?
PMP is an endorsement and a real backup for a project manager. Having this certification is more than enough to show your in-depth knowledge about project management at a global level. It also shows your professional experience and provides you advantage at every step you put in.
Career Benefits From PMP Certification
Why should you get trained with The Linux Foundation? The Linux Foundation is the best source for training on virtually every thing about Linux and many other open source technologies.
Salary hikes
Promotions
High market value and opportunities
Better credibility and recognition
Job offers
About Project Management Training Provider GreyCampus
GreyCampus is the pioneer and leading training institutes which provides online and classroom courses in ITIL®, PMP®, PMI-ACP® and other professional certifications. GreyCampus helps to build a sound career by imparting skills and certification training's. They provide training for working professionals in the domains like project management, data science, big data, quality management and service management. Know-how of these key areas is very essential while dealing with different projects in an organization. GreyCampus offers accredited courses in key areas of management. They have trained over 30000+ professionals and taken over 15000+hours of classes by 500+ expert trainers. The students trained by GreyCampus have a passing rate of over 97% in certification exams.
They offer
Live-online instructed led training
Class room training with a veteran instructor
Self learning or e-learning courses
How Can PMP Training From GreyCampus Help Project Managers?
Every industry requires talented project management professionals who can run their business efficiently. In a nut shell their demand is very high in imperatives of mastery and aptitude. It is said that this demand is not going to decrease anywhere in the near future according to the survey conducted by PMI, USA. GreyCampus helps professionals to catch the right fish at the right time by providing training in project management arena. Today the corporate world is a fusion of employees coming from different cultural backgrounds. In such situations it is very necessary to for a project manager to have an efficient skill set and potential. Each project manager should be capable of fulfilling strategic vision of the organization into tangible goals and work with the system in a functional way. The duty of a project manager includes different tasks like system reorganizations, transforming negative outcomes into positive outcomes, working with deadlines and constraints.
About The Course PMP from PMI offered by GreyCampus
GreyCampus has come up with an online self e-learning curriculum on project management professional certification which is provided by Project Management Institute (PMI) USA. They offer interactive methods and tools which helps to grab every piece of information quickly and steadily.
PMP Course Description
As mentioned before it is an online self learning program and it is accredited by Project management institute USA. This curriculum is globally recognized and once you get the certification it makes you invincible in handling any types of projects. Having this course done reveals one's expertise, experience, qualification and capability in delivering projects efficiently. PMP certification can be achieved only if you pass the PMP examination for qualified professionals. This exam is conducted by PMI based on the PMBoK® Guide—5th Edition. Project management institute keeps changing their exam patterns and content on a regular basis. GreyCampus has completely aligned and updates its course and structures according to these changes made by PMI on 11 Jan 2016.
GreyCampus is a global leader in providing education for professionals around the world .GreyCampus is a registered education provided (R.E.P.ID3871) of PMI, USA and it offers PMP certification course.
Details of PMP Certification course by GreyCampus
Here is the list of resources that are offered by GreyCampus that will help PMP aspirants to prepare for this examination.
Unlike other courses that are time bound like 3 months or 6 months, GreyCampus offers courses with a full one year access. This means that you can take your own time and plan things accordingly. You can schedule your study timings and set deadlines to prepare for your PMP examination. No extra money and no hassles like other certification courses.
Once you complete the course you will be provided with a 35 hour contact certificate.
Audio and video lectures that cover every nook and corner of the subject required for PMP certification exam. PMBoK® Guide—5th Edition
Exam tips and changes are updated constantly for the aspirant's knowledge.
GreyCampus also provide simulated exams and quizzes to its aspirants so that they can prepare well for the PMP exam. They have included a three full length simulated exam in their online course material. Everything is given a detailed touch for easy understanding. All the questions are answered promptly with clear information so that aspirants can learn without any difficulty.
They have made use of flashcards to help professionals understand PMP terms and explanations required for the exam.
PMP aspirants should purchase PMI membership FEE and PMP exam fee at their own expense for entering the exam.
PMP exam preparation guide or reference book will also be included during the course
Students can download notes in the form of PowerPoint files and videos. This makes it very easy to learn and time is not wasted creating self notes.
PMP sample forms found in the tool kits help to understand how they are used in real time projects. These forms are not included in the PMBOK® Guide and aspirants find this very helpful for their future and career.
The project management forms that are included are listed below
Work Breakdown Structure Dictionary
Change Request Form
Action Plan Tracker
Change Control Registry or template
RACI matrix
Stakeholder Register
Run sequence plots or run charts
Topics Covered In PMP Course Offered By GreyCampus
GreyCampus PMP® Certification Online Course helps professionals and PMP® Aspirants to learn different areas of project management with a structured learning approach. Each section of a topic is presented with the help of video and audio lectures. After every session or End of a Module Tests are conducted so that students will get an idea to go along with preparation for the real PMP® Exam. There is a statistical tool which measures the performance of each student in respective areas. This performance analysis tool will act as a reminder and let know which area to focus on more. The project management course covers the following sections in each module.
Introduction – About The PMP® Credential
Organizational Influences & Project Life Cycle
Project Management Processes
Integration Management
Scope Management
Time Management
Cost Management
Quality Management
Human Resource Management
Communications Management
Risk Management
Procurement Management
Stakeholder Management
PMI's Code of ethics and professional conduct
What Are The Benefits Of Undergoing This PMP Training With GreyCampus?
When compared to other online training programs GreyCampus offers a more interactive way of a structured learning experience. You can actually track your progress on topics covered and how you have performed on each topic. It gives all the results in form of percentage and you can very well understand how better you need to perform and learn.
If you aren't sure about the course then you can try online for free. You will have to purchase the course and then start your trail. If you aren't satisfied with the training program you can request for a full refund within 7 days of purchase.
Total three full length simulation tests are added inside the training program that will help to face the real PMP exam. This is totally free without any hidden costs unlike other training programs.
No need to get down and take a paper to make self notes. You can download all the lectures in the form of power point presentations and files. This actually helps to save time and focus on studying for the main exam.
The online analytics allow the aspirants to know their potential weakness and strength regarding the topics. This will help the students to spend more time on crucial areas where they are really weak and need to put in more effort.
GreyCampus has done everything possible to make this learning experience worth for the money that is being paid. They have employed flash cards that help the students to remember terms and terminologies related to the subject in an easy way. Flash cards are really an interactive way of learning and preparing for the exams.
Lastly they have also provided tips to face the PMP certification exam inside the training program. This will help them to get over worries and face the exam to get a successful result.
There aren't any particular negative aspects to pint-point. But the only problem is that you will need to have internet access and stay in front of the computer to watch the videos and learn from them. These videos cannot be downloaded and watched later also you have to watch them through GreyCampus website alone. The fee structure is also pretty much high compared to other training programs but while considering their teaching approach that doesn't weigh much.
Reviews By Students Who Have Attended This PMP Training Program
The pass percentage of students of GreyCampus is over 97% and all of them recommend using this course online. A few are m tof the opinion that this training program is costly but worth doing as it is easy to learn and flexible unlike other training programs online.
"LASSYA : Instructor is very knowledgeable. He is very patient and very specific about making the concept understand."
"Erwin Settwain I learned exactly what I need to in Project Management. The instructor explained everything very well like, concepts of PMP, Communication and Risk management."
Key Highlights And Why You Should Consider Taking This Online PMP Course From GreyCampus
Ample amount of video lectures and crystal clear notes in the form of PowerPoint presentations are an excellent way of learning. This is actually best suited for professionals who have busy schedules. All the study materials and tools provided by GreyCampus are in accordance with PMI project management body of knowledge.
If you have internet access then you can access their website anytime and from anywhere for one full year without any constraints.
High rate of pass percentages of participants tells the quality of teaching. Most of them pass the PMP exam in first attempt itself.
Teaching tools are excellent and they are user friendly. It is like a boon for self learners who have chosen the option of self learning programs.
How To Enroll Into The E-Learning Program Provided By GreyCampus?
It is so simple and all you have to do is click the enroll button in the website by signing up. You will have to fill in certain details and upon registration you will receive an email regarding payment options. The interesting news is that you don't have to pay the full money instead you can apply coupons which offer around a flat 50% discount. For coupons you can click here.
Is There Any Eligibility Criterion To Take The PMP Examination?
You will have to have the following educational background and experience
For secondary degree (high school diploma, associate's degree) – five years of project management experience with a minimum of 7500 hours spend leading or directing a project. Also you should have 35 contact hours of formal education regarding project management.
For four year degree or equivalent degree – a minimum of three years of project management experience with a work experience of 4500 hours leading and directing project. This one also requires you to have 35 contact hours of formal project management education.
(Note: leading and directing means you will be identified with specific tasks, knowledge and skills that are must for a project management examination). It is also mandatory to have experience working with at least five process groups and this must be specified while applying for the training program. One more important thing is that all these experience should have been acquired for the duration of the last 8 successive years.)
Why PMP certification can be the best option for you?
PMP certification is given by the Apex body called as PMI and this association is a worldwide platform with thousands of members and credential holders across the world. Getting this certification means you will get a worldwide acceptance no matter wherever you are and job offers will flow into your cart. Now you can start choosing rather than going for what is being given to you.
PMP exam details
The exam is conducted online at Prometric CBT centers located across the world. The exam runs over duration of four hours with a set of 200 questions that are multiple choices. In this 175 questions are scored and taken for the final score while the rest 25 are not scored. They are considered as pretest questions. Since GreyCampus gives you three mock tests you will understand these formats clearly while taking them. You can prepare well using the PMBok5 version as updated by the PMI. This project management body of knowledge is considered as the master book or sum of knowledge under the disciple of project management. All CCR E-Certificates will be given to the participants within 2 business days after the training.
Note: For those who wish to attend classroom training can visit their website for workshops and courses that are conducted in selected cities and specified dates. You can check their schedules and plan accordingly if you have time to attend or else you can always opt for the online programs.
Summary of PMP from GreyCampus
PMP is indeed a great add-on for project management professionals as it helps them to build strong and go high in their career graphs. GreyCampus has offered this course with all the essential tools and help in the form of expertise teaching and interactive sessions. Their e-learning programs are built in such a way that the students can easily understand each subject without any complications. Moreover you will also get a full refund after enrolling and if you find that you are not satisfied with the course. This means that you have nothing to lose but this situation wont arise as majority of the students vouch for GreyCampus as the best trainer online. Also they give a full one year access to their online content and it gives professionals the needed flexibility to balance their work, family and the upcoming PMP exam. This program is worth giving a shot and you will never regret.
Summary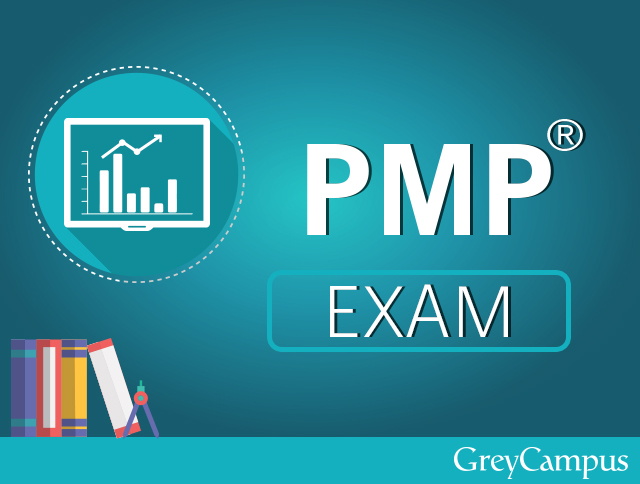 Author Rating
Brand Name
Product Name
PMP Project Management Training
Price
Product Availability